About
Nov 05, 2022
Hi there! Let me extend a warm welcome to you for visiting my blog. I created this blog to document my journey as I use the internet to generate income and build wealth...starting from zero.
In the process I will share tips and strategies to help others build wealth, become entrepreneurs, and be better stewards of their finances.
My name is Christopher and I'm just an average guy that wants to simply provide a better lifestyle for my family by making the best use of my time and money.
I also wanted to spend more time with my family and less time working on a job. Being on a job made me feel as if I were a prisoner everytime I clocked in, just living for the weekend for a day or two off.
This wasn't always the case however. In the beginning, I enjoyed my job, but as the years passed, thoughts of living on my own terms and being free from a job became more urgent.
At first, I wanted to become an entrepreneur and planned on starting a carpet cleaning business. The cost of purchasing equipment, training, and vehicles went into the thousands. Not to mention, it seems like I would be just owning another job. which caused me to research other options.
However, I discovered that I could start an online business for less than $20 and it allowed me to work from anywhere with no income limits. So I scrapped the carpet cleaning idea and chose to work online doing affiliate marketing.
With this blog, I will document my progress starting at day one and from scratch. I have no audience, no email list, and no traffic.
The JobSlayer blog was launched on November 18th, 2022 and you can access how I started this blog post by clicking here.
It's important to realize that it takes time and effort to do anything of value. Whether it's paying off all of your debt, generating investment income, or building a business, you've got to give yourself time to grow.
My hope is that through this blog, you will get inspiration, direction, and encouragement to take action to build a successful business of your own.
Thanks again for taking the time to stop by.
I wish you much success.
-Christopher Thompson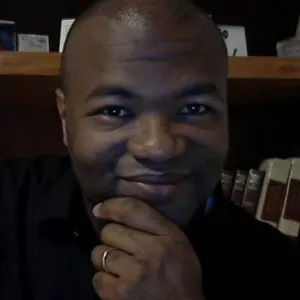 JOBSLAYER.NET provides links to an affiliate advertising programs designed to provide a means for sites to earn advertising fees and affiliate commissions.