Easy Way To Borrow
When you borrow money, you should pay it back. It's the right thing to do and at some point, everyone needs to borrow some cash. We borrow from credit cards, bank lines of credit, even family and friends. However, the one person that is actually fun to pay back is yourself.
The thing about borrowing is that you have to pay it back. However, what about paying yourself first in preparation for when you will need to borrow some cash.
Paying yourself first in the context that I'm talking about simply means paying yourself in advance so that you will have it when you need it later by creating a U-Bank savings account.
The U-Bank uses a "pay yourself first" method first and a "pay it back method" second. Traditionally, when you borrow money, you get the money first and pay it back in installments in most cases. However, using the U-Bank strategy, you will put money into the account first, and pay it back when you use any of it.


The U-Bank is a savings strategy that I have been using for many years in which you become the bank. That's why I call it the U-Bank.
The concept is quite simple. You create a savings account that is used solely to loan money to yourself.
It simply means that YOU are the bank. Being that you are the bank, you can borrow from yourself, but you must pay yourself back or the strategy will not work.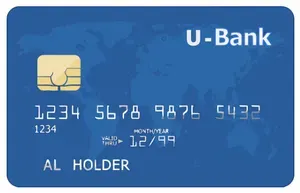 How The U Bank Works
First, you must save a set amount for your credit limit. This amount must be reached before you can start borrowing from yourself. Let's say your credit limit is $1,000. Start your U-Bank by saving $200 monthly/weekly/bi-weekly, until reaching the $1,000 savings.
You can then raise your limit to $2,000 after reaching the $1,000 goal and can start borrowing from the U-Bank once it reaches $1,000. Let's say you want to make a $500 purchase from the U-Bank and you have a balance of $1,000. Keep in mind that you have been saving $200 a month to reach the $1,000 and are now working towards increasing it to $2,000.
You will borrow the $500 from your U-Bank which leaves you with a balance of $500. Now, you will have to continue saving the $200 a month, but in addition, have to pay yourself back the $500 you borrowed.
The next payment will work like this: $200 monthly U-Bank payment plus additional installment amount to pay back the $500. If you are paying $100 a month for 5 months to pay back the $500 you borrowed from your U-Bank, your new monthly payment will now be $300. That's the $200/month plus the $100 installment paying back the $500 borrowed.
3 Steps To Set Up Your U-Bank
Step 1: Decide on your starting balance - This is the amount that you want to reach before using the U-Bank. It can be whatever you can afford, $500, $1,000, $5,000+
Step 2: Open a Separate Savings Account - Your U-Bank savings account should be at a different bank from your primary bank to keep the funds separated. A great bank to use that is completely online is Ally Bank.
Step 3: Start adding funds into your U-Bank account using automatic deposits or do it manually. The most important thing is just to get started.
U-Bank Sample Payments:
Example Savings Goal: $1,000
Pay Yourself First (PYF) To Reach The Goal: $200/m or $100/bi-weekly or $50/wk
.
• Month 1 U-Bank Balance: $200
• Month 2 U-Bank Balance: $400
• Month 3 U-Bank Balance: $600
• Month 4 U-Bank Balance: $800
• Month 5 U-Bank Balance: $1,000 (Can now start borrowing from U-Bank - Increase goal to $2,000)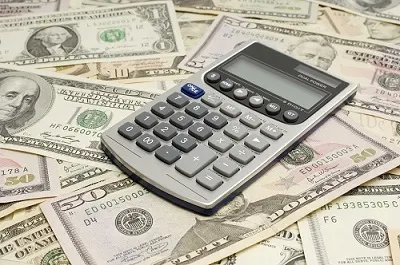 How To Borrow From Your U-Bank And Payback
The example below illustrates how to pay yourself back if you made a $500 purchase and amount borrowed from U-Bank $500
$1,000 U-Bank Balance
-$500 Borrowed
$500 New Balance In U-Bank
How To Pay back The $500 borrowed from U-Bank:
How To Pay back The $500 borrowed from U-Bank:
1.) Pay $200/month to U-Bank (Remember New Goal is $2,000)
2.) Plus $100/month to pay back the $500 borrowed (For 5 months)
The new payment until the $500 you borrowed is paid back is $300/month
Here is an (optional) way to use U-Bank with a Credit Card…
1.) Get a credit card, reach your U-Bank savings goal
2.) Use your credit card for purchases, not going over your U-Bank limit.
3.) Pay off your credit card balance each month with funds from the U-Bank.
4.) Results... build your credit without owing anyone but your own U-Bank.
How To Create Your U-Bank
Get started by opening a Checking/Savings Account In A Separate Bank From Your Main Account
Then decide on your starting limits and Do Not borrow from the U-Bank until reaching this limit. If you have to borrow from this account before reaching the limit...lower the limit.
U-Bank Goal 1: $________________________
Savings Per Month/Week, etc. $____________________
U-Bank Payment for Money when borrowed $_________________ for _________ months.
==>>> Get A Copy of the U-Bank Savings Sheet: CLICK HERE <<<==
==>>> Get A Copy of the U-Bank Example Sheet: CLICK HERE <<<==
It's easier to pay yourself back because when you borrow let's say the $500 from someone else and pay it back, you are out of $500. However, if you borrow $500 from yourself and pay it back, you still have $500.
Remember...If you can pay any loan back, you are more than capable of paying yourself first.
The U-Bank is a great way to create a revolving line of credit for yourself with a limit as high as you want to make it. By using it in conjunction with a credit card, you will be able to borrow funds, without racking up a credit card balance or getting into debt with loans from other sources.
You decide the credit limit and installment payback amount. When done right, your U-Bank balance will always grow, because loans have to be paid back in addition to the amount being added to reach your savings goal.
What do you think of the U Bank? Have you tried something similar? Let me know in the comments below.